Wood Jewel Fixed Blade Knife With Fire Steel
Wood Jewel was founded in the early 1980's in Finland by Kauko Raatiniemi. The knives they produce are of traditional Finnish design using materials such as high carbon steel, curly birch, reindeer horn, brass and leather. These are working knives, used by hunters, fishers and wood carvers.
NOTE: Wood is a natural material, colour and grain pattern may vary considerably. These knives are handmade and have some imperfections, each knife is unique. This item is supplied without packaging.
NOTE: Carbon steel blades are the easiest to sharpen and have the best edge retention but need a little more care. Keep clean, dry and lightly oiled to prevent any surface rust, a patina will develop over time which will make them more corrosion resistant.
SPECIFICATIONS
Overall Length: 210 mm
Blade Length:  94 mm
Blade Thickness:  mm
Style: Hidden Tang,
Steel: High Carbon Steel
Hardness: 
Handle Material: Curly Birch, Reindeer Horn, Brass Ferrule
Weight: 96 Grams
Made in: Finland
Sheath: Genuine Leather
Product Code: WJ23JVS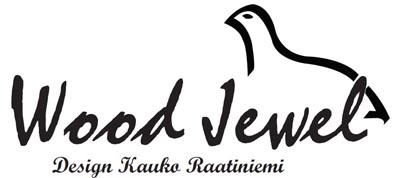 You must be at least 18 years old to purchase knife products on this page. Kaos Kords assume no responsibility for injury, damage or loss incurred by use of any merchandise sold here. Compliance with local, state and federal laws is the responsibility of the buyer. Purchase of items from Kaos Kords implies agreement to the above statements by buyer.